Granite Worktops
most popular materials for kitchen worktops
Every slab of granite is individual and will feature its own unique lines, patterns and colour patterns. This complete uniqueness gives our customers the opportunity to have an individual countertop that will not exist anywhere else as on the planet. You will truly have a one off worktop. SLiKTop Worktops of Wakefield can find the right slab of granite which can perfectly match with your very own kitchen cabinets, while also giving an air of luxury and added beauty!
Granite countertops not only add an instant luxury upscale appeal to your kitchen or bathroom, they are a timeless investment that give you the opportunity for years and decades of enjoyment.
Although the natural granite is not 100% unbreakable, it's a good investment and will return value by lasting for decades as it's a hard dense natural material that is not prone to scratches. Were you aware that the only things that are indeed hard enough to scratch your granite worktop are granite itself or diamonds, Now that is durable!
Granite has been a popular choice by our clients for years now. The feedback we get is that they like the way granite surfaces improve their kitchens' level of pure luxury, texture, depth, and by adding another dimension to their home's environment. We offer some stunning pieces of granite that cannot fail to enhance any kitchen design, and make the room bespoke like no other material.
EASY MAINTENANCE

If you're considering granite countertops, the likelihood that it will need to be repaired or resurfaced is low. Technology has come such a long way in recent years and many sealers can last over 10 years before needing re-application! When they do, most homeowners are able to handle this task themselves: simply apply the product and wipe off any excess with little difficulty. It's also worth asking and remembering which type of sealer was initially applied because different brands offer similar properties but may have varying levels of protection.
DURABILITY

Granite is a very durable material. It will not scratch easily and it can withstand heat without burning or scorching. A lot of people choose granite for their kitchen worktops because they find that food spills are less noticeable, which makes cleaning up much easier than on other materials, such as wood. Since this high-quality stone is so tough and hardwearing, you won't need to replace your worktop anytime soon. Granite also comes in many different patterns, allowing you to personalise the appearance of your space with ease. If you want something more modern, then why not look at some sleek contrasting colours like black and white? Or if traditional elegance appeals to you most, then maybe rich reds would suit you best!.
SEALING GRANITE

It's always a good idea to protect and seal your granite worktop tops, especially if the stone was poorly sealed originally from the beginning. This will help support the protection process, and lessen the chance of spilled liquids being absorbed, thus creating long-lasting stains. A worktop that has been poorly sealed can also attract bacteria within the surface pores.
Granite is porous in structure, which is not such a negative attribute, because if liquids sit on the surface for extended periods of time, the absorption will occur, but just as absorption takes place, evaporation will too!. It's all down to the kind of liquid substance that has to be removed and the application of the removal product that you apply. Most substances will evaporate freely on their own without the need for further interaction. Good granite sealers will most likely protect the worktop frome any adverse effects of most liquid substances.
AVAILABLE COLOURS

As with all granite natural stones, you will be limited to the choice of colours and patterns that the organic earth produces. For instance, there's not many solid one patterns or indeed bright colours available, I am not saying they don't exist, but just in limited supply. Another thing to look out for is pattern and colour ranges incorporated in your stone choice, I say this because the sample may not give a true indication of the actual slab of granite. At least see the full slab or photo first to get a good idea of the full pattern and depth of your choice of stone.
WORKTOP REPAIRS

Granite worktops may be robust and durable, but you can still cause damage to them if you are careless and drop a heavy object on an overhanging corner or edge, as this could result in the chipping of the stone. If this does unfortunately occur you may need to contact a granite repair specialist to fix the break, crack or damage.
NATURAL GRANITE

The more we seem to reduce our exposure to man-made additives and chemical products, the more positive effects on our health and well being. Granite is a natural quarried stone, same as marble and other organic kitchen surfaces. Once these slabs are removed from the ground they are cut into all sorts of shapes and sizes ready to be fabricated into kitchen worktops, counter tops and anywhere else a hard surface is required. Quartz on the other hand is an engineered material, although many claim it's natural status, it's usually made with a percentage of resin, polyester and styrene.
CHEMICAL RESISTANT

Kitchen worktops made from granite highly resistant to chemicals. Bases and acid compounds will not affect this organic surface material. They may harm the initial sealer over time so take special care not to repeat often, as they could dilute the sealer making it obsolete, the granite will need resealing if this occurs, and sooner than normal.
GRANITE SEAMS

In most kitchens, granite worktops will require 2-3 seams. All depending on your granite colour choice, the average granite slab size is variable. Large kitchen worktop islands can be completed mostly without seams. If your kitchen design is an L or U-shaped layout, then seams will be present, or countertops that angle into a different direction. But don't despair too much as good fabricators like SLiKTop Worktops of Wakefield will use custom colour epoxy to infill, which does a fantastic job of disguising these seams.
One of the main disadvantages of granite worktops is that they are more expensive than most other materials.
Another disadvantage is that it can be damaged by heat, which means you have to follow strict guidelines when cooking using a stove or oven.
Granite is also very heavy, which makes it harder to transport and install compared to other materials like laminate or wood, so if you're looking for something that will be quick and easy to do yourself, then you are better off choosing a lighter alternative! If, however, you are willing to put in the extra time and effort required for installation, then granite is worth considering, as when done right, it can last up to 70 years without chipping or scratching, meaning this type of worktop might just become an investment that pays itself back over time with its durability, especially during family get-togethers where multiple people use one surface at once, such as in dining rooms.
The best way forward if you are in the market for a Granite worktop surface is to contact a professional service like SLiKTop Worktops, get the job done correctly and I promise that this will save you time, money, and headache! If you haven't got the right tools and equipment, you will struggle with this material, and it will never look as good. So an important factor to avoid these issues is to make sure that your granite surfaces are sealed at least once a year to be safe. Our worktop installations are second to no other company! Call us now for a FREE consultation.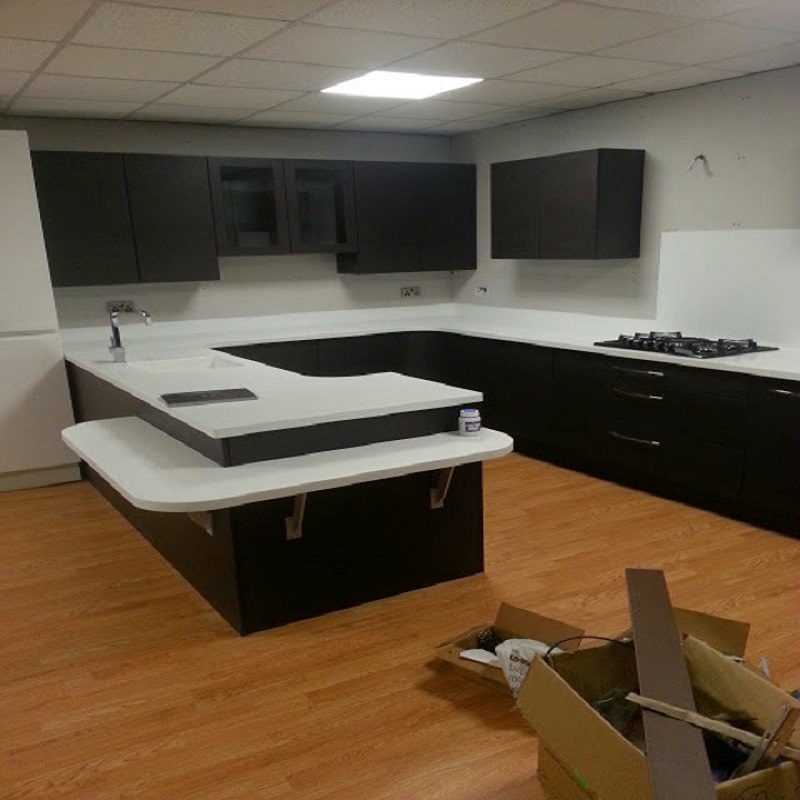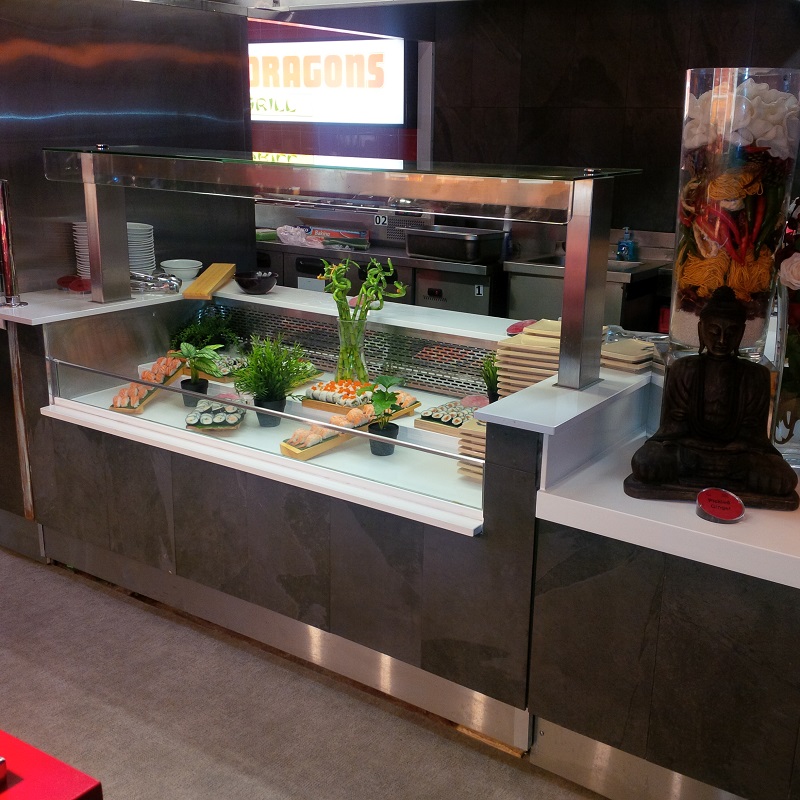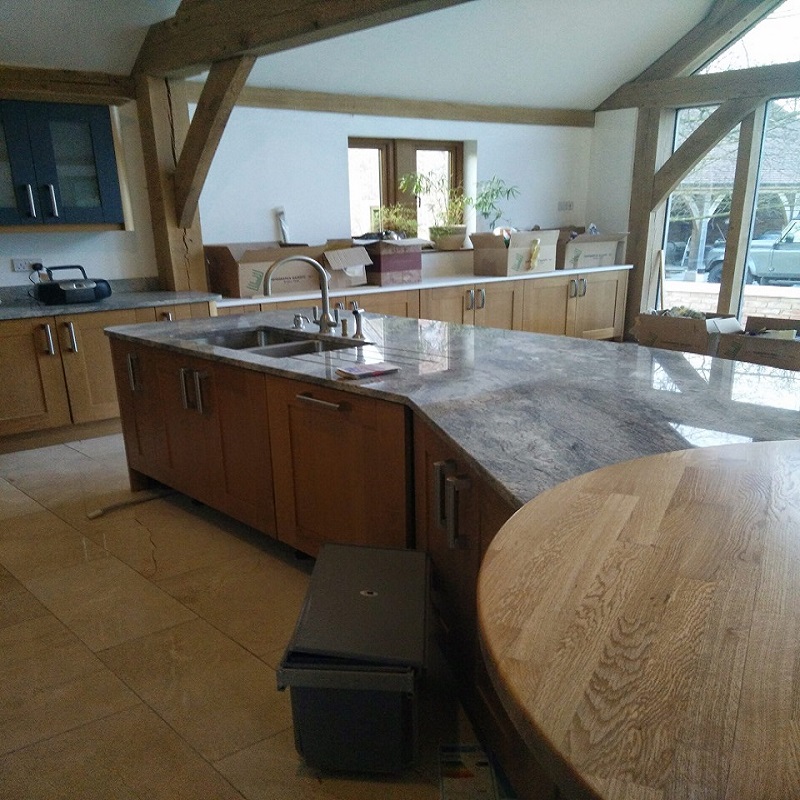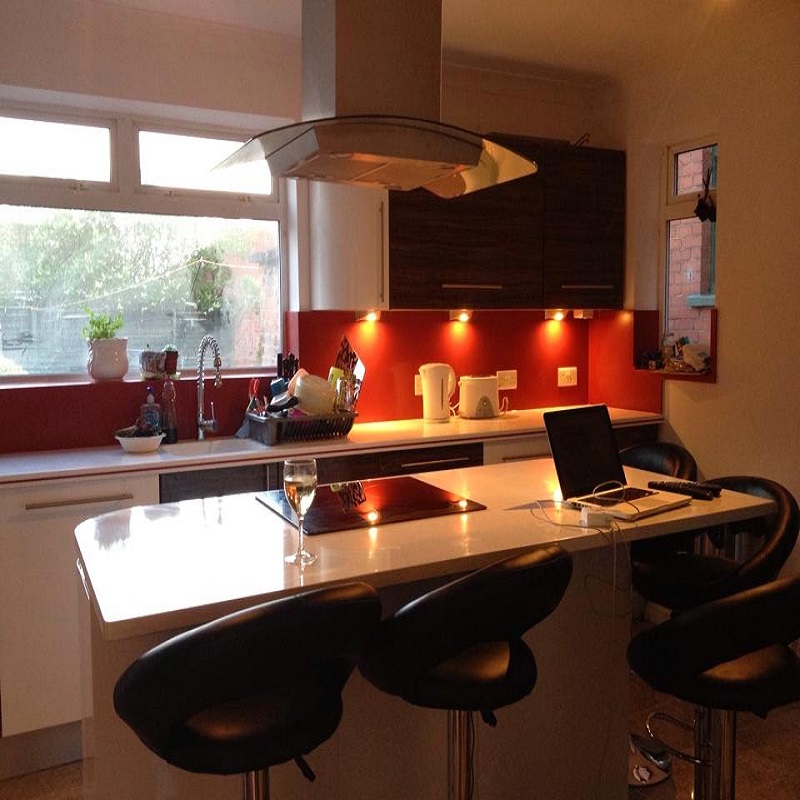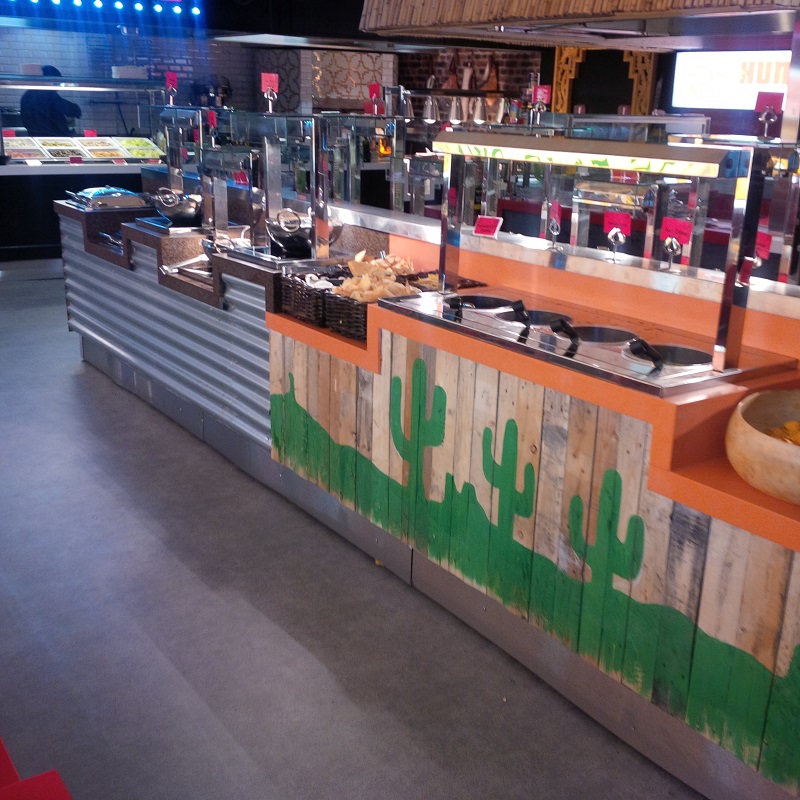 Places That Might Need Granite Worktops

Your kitchen might need new granite worktops if you are looking to upgrade your current ones.The most popular use and application of granite relates to kitchen worktops. The never ending possibilities are endless when it comes to colour choice, designs, patterns and granite combinations used with this excellent natural worktop material. There is an increasing demand for granite worktops throughout the years as this stone is very versatile in that it can be custom-cut and fabricated to the customers exact shape and requirements and size. The available pleasing and aesthetic qualities, natural colours, designs, and organic charms can fit the decor of any modern and contemporary kitchen, and stand the test of time.

Granite installed as a backsplash is an integral part of any bespoke and beautifully designed luxury kitchen.
A granite backsplash is a fantastic addition to any high-end kitchen look, it also adds a functionality benefit that you will receive from granite countertops. Granite backsplash can be convenient in the sense that it's possible to match a backsplash with the same granite slab that was used to produce your kitchen worktop. This option will give you a nice flow and consistency within your kitchen environment, and easy on the eye!

Outdoor Patio/Balcony Area
Granite surfaces are ideal for outdoor spaces too, and that is because they are impervious to environmental conditions such as rain, heat, wind, or humidity. When you place them outdoors, you can forget about making sure your furniture items do not get damaged by natural elements, since granite surfaces will remain unaffected even in the harshest UK adverse weather conditions.

Granite is great for bathrooms as it can withstand moisture and humidity without warping or chipping, so a bathroom might need new granite worktops after years of use which become worn down from water exposure.
While granite worktops are most associated with kitchens, they can work just as well in bathrooms, especially if you are thinking of a bathroom renovation or remodeling project in the near future. Any bathroom area, or surface can utilise granite to create a bathroom that will be stunning to look at, easy to clean and outlast any other material on the market. If you are planning on staying in a property for a long time, then natural granite could be for you! It will be no doubt more expensive initially, but if you want something special and luxurious for the future, then this could very well be a good choice, and you will never need to go through the ordeal of decorating your bathroom again. It will no doubt save you money over time!

If you have not yet replaced your bedside tables, then it might be time to do so now, especially when considering how much more durable and reliable granite worktops would be in the long run. A bedroom is one place where you get into rest mode every day at least twice. That makes having furniture items with high resistance to common damage a must-have feature, otherwise, they could become eyesores in no time, which can affect your sleep quality too.

A formal lounge or living room is a fantastic place for entertaining your guests, why not introduce a bar area as a vocal point for parties and get-togethers. We can install a pre-designed section of granite countertop to create your very own cocktail bar, that can maximise the functionality of your living area, but also make you the talk of the town!

If your dining table surface has seen better days and might be in the need of replacement, as multiple scratches are starting to show, making its overall appearance unsightly and rough looking. Instead of going for the usual mahogany or oak table replacement, consider granite instead, as this will add timeless elegance and luxury to the overall dining room.

The perfect countertop for your pool house is granite. It's absorbent, so you don't have to worry about people leaving permanent stains on it when they put wet suits and toys down. Another benefit is that it maintains the natural textures of stone. Once granite has been treated with a professional sealing compound it will be protected from permanent staining and marks, so all the original natural patterns and textures will keep their lustre and beauty.
Frequently asked questions
WHAT TYPE OF EDGE WILL MY NEW GRANITE WORKTOPS HAVE?
There are in fact three types of edges-bevelled, bullnose and ogee, which can all make a stunning feature to complement whatever room you decide to put them in, as they come in various colours too. The choice really depends upon how much money you want to spend and what look you prefer for your kitchen or another place where it'll be installed since this might also affect its future resale value if ever needed later down the line, although not many people opt for an edged finish, so perhaps this is not the most important issue to consider.
CAN YOU HEAT A GRANITE WORKTOP?
Yes, you can heat granite worktops. They're just as easy to clean and maintain, but they will require a sealer for added protection.
DOES GRANITE HOLD BACTERIA?
We understand from a good source "Center for Disease Control and Prevention (CDC)" that there is no evidence stating that granite harbors bacteria. This is backed up by the food and medical industry, which continues to use granite due to its good sanitary elements. Cleaning often with the right quality products will keep your kitchen granite worktop safe and secure with little risk of harboring bacteria. Granite in fact provides a safer environment than laminate worktops.
Quartz is a fantastic material and surely here to stay, but if you're looking to bring this worktop into your kitchen, then you should first weigh up both the pros and cons. Read on to learn more about quartz and see if it's the right fit for you.
CAN KNIVES SCRATCH GRANITE?
The truth is that all surfaces can be scratched by knives, even marble and limestone (although these softer stones are less resistant to damage). It's not the type of surface, but rather how sharp your knife is. Avoid using extremely sharp cutlery on any kind of stone worktop because it will leave marks if used incorrectly.
HOW CAN I PREVENT CRACKS AND CHIPS TO MY COUNTERTOPS?
Cracks, breaks or snaps in your worktops or countertop can be avoided altogether by not allowing heavy weights or traffic on the edge of say a breakfast bar and minimising long term heat exposure. Avoid sitting directly in an overhanging granite area, as this may cause stress to existing cracks or weaken their integrity; always use trivets when setting hot pots or pans down so they don't shock the outer surface too much. Without immediate attention from professionals, any cracks that appear could spread even further between each other leading eventually up through part(s) breaking off completely, or total collapse depending upon how severe it becomes.
WHAT IS THE DIFFERENCE BETWEEN MARBLE AND GRANITE?
Marble and granite are different in the sense that granite is a type of rock that's usually naturally occurring, whereas marble, on the other hand, can be formed from almost anything, such as limestone. There are also many types of granite too, including basalt and gabbro, while there aren't so many varieties when it comes to marble, which tends to be more common.
HOW EASY IS IT TO CARE FOR GRANITE WORKTOPS, AND WHAT IS THE BEST WAY TO CLEAN UP LIQUID SPILLAGE?
You can keep your granite countertops looking like new with a few simple steps. Simply wipe down the surface or use an ammonia-free window cleaner, and then blot any spills immediately before they have a chance to stain (which is rare). For stains that do occur just flush away while making sure you leave no residue behind by following these instructions from Homeowners: "If there's blood/wine spillage on top of your counters at night; mix together enough water and mild soap in such proportions so as not to exceed 1 part liquid 4 parts powder.
DO ALL GRANITE WORKTOPS NEED TO BE SEALED?
All types of stone, including granite, should always be sealed before being used to protect them from stains that are hard to remove. It's also recommended that the sealing process take place at least twice, with each interval lasting no longer than three months between applications. Without this regular treatment, most stones (including granites) won't last very long, especially when exposed on a daily basis, so protecting them during installation is absolutely vital if you want your new surfaces to look good for years rather than weeks or months only!
WHY DOES SOME GRANITE HAVE SMALL PITS IN IT?
Pitting in many granite slabs is a common occurrence. This happens because granite is composed of many different mineral types, all of which are different to a degree in hardness. This subtle difference always results in the top outer layers of the soft type minerals to flake out as the slab is polished.
Schedule An Appointment
Or Get an Instant Quote
Visit Us
Wakefield, United Kingdom
Message Us
hello@kitchenworktopswakefield.co.uk