Quartz Worktops
Quartz worktops are a beautiful alternative to granite or marble
If you are looking for a worktop that will give your kitchen the high-end feeling, then quartz may be an excellent choice. Made from pieces of natural stone bonded together and finished with resin to make it more durable than other materials such as melamine or glass tiles can ever hope to be, this countertop provides sophistication in just about every area: material design; color palette (they come in shades like white marble); texture–quartz is much smoother than granite! It's important when considering which surface type works best because there  are a few options to consider
One of the biggest pros of quartz worktops is their durability. Quartz resists heat and scratching, which makes it perfect for high-traffic areas like kitchens or bathrooms. Another pro to choosing a quartz worktop instead of marble or granite is that it can cost less than those options. Since stone countertops are very popular right now, they tend to be expensive because demand outstrips supply when it comes to these materials. This means you can get an incredibly durable surface at half the price!
Quartz worktops are here to stay, if you like this material and are looking to introduce this worktop material into your kitchen environment, then it's best to consider your available options and take it from there. You are always welcome to call us, or use the contact form to get more help, advice or extra information. Please continue to read and learn more about our quartz worktops and products, and see if they fit your purpose.
Benefits of Quartz Worktops
Quartz Worktops and countertops offer a fine and diverse range of unique advantages, including their attractive aesthetic qualities, magnificent durability, as well as a good stain resistance. If you've been unsure about whether or not quartz is right for your home then make sure that these reasons below will have you convinced to go quartz with your worktop requirements!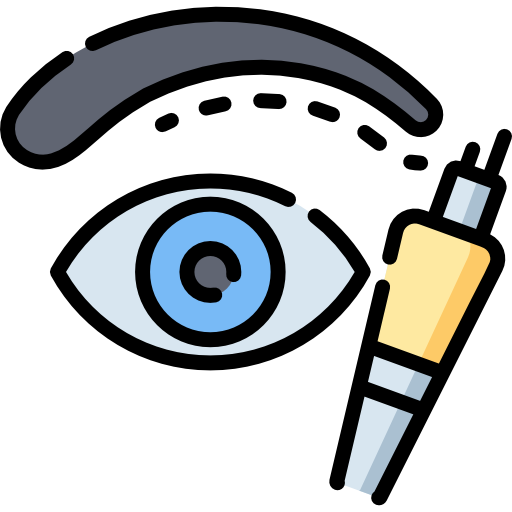 Appearance

You cannot argue with quartz's best and specific qualities, that is, its stunning and beautiful polished lustre appearance that it produces, you cannot fail to be impressed the way Quartz ads luxury, glamour and elegance to any kitchen work surface, countertop or any surface that needs a touch of refined class! You can thank science for inventing this wonderful material, it's manufactured by incorporating ground crystals and resin which is compressed and polished to produce a hard man-made material that is ideal for work surfaces such as kitchen worktops. Depending on how far the crystals are ground, will affect the surface, flecked or smooth, just select the one you prefer.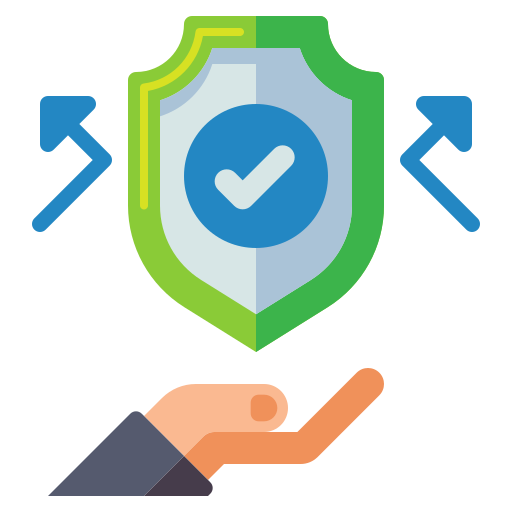 Not only are quartz countertops durable, but they're also hypoallergenic. This makes them an excellent choice for individuals with sensitive skin or allergies to other materials used in kitchens like stainless steel that may irritate your eyes and noses while cooking! Not only will the non-porous surface resist stains from oil spills by keeping its original color intact; you don't have to worry about dents ruining any of those gorgeous features either because it's really tough stuff – even if someone throws their dinner on top there won't be so much as a blemish left behind after scrubbing off all the evidence away.
Quartz countertops are the best for durability. They have four times as much flexural strength and double impact resistance when compared with granite, making them ideal if you have kids who might be prone to breaking things. On top of that quartz is scratch resistant, so even young children will find it difficult not to damage their new kitchen!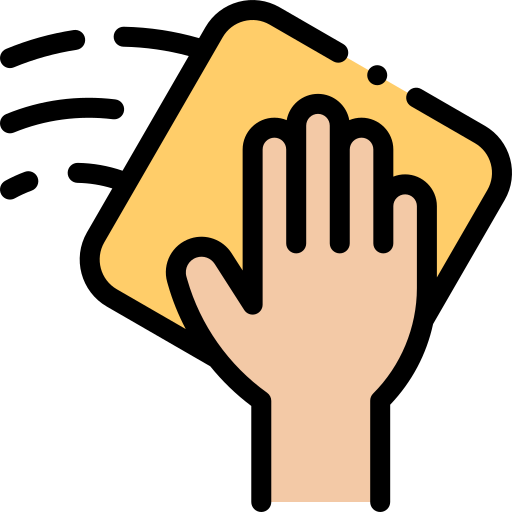 The most important factor to think about when choosing a kitchen worktop is how easy it will be for you to clean. If your goal is to have a squeaky clean kitchen, then quartz will make this never ending chor a breeze. This material is non-porous as mentioned earlier, which relates to there being no open pores on the surface as opposed to natural stone, as the highly polished, crushed, small pieces of quartz fill these gaps. If you happen to spill or pour liquid over this surface, there is nowhere for them to go, liquids just lay on the top waiting for you to soak up and clean. Also, this rejects staining as there is nowhere for the pigments to soak in and cause a lasting problem. You may never have to worry about your countertops getting dirty again. Quartz is a highly antimicrobial material that will not let microorganisms take hold, reducing germs and bacterias from spreading.
Unlike timber or natural stone, your quartz worktops never need sealing, ever!! Just use a simple damp cloth that has been soaked in ordinary soapy water, then wipe over the surface. If you experience a stain of any sort, then try to remove using a light scrubbing action, stay away from abrasives if possible as they could remove the lustre from your worktop surface. Also be careful in the application of chemicals as they can destroy the bonds that hold the quartz and resin together.
If you want to ensure that your quartz worktops stay looking good, avoid using highly acidic or alkaline cleaning agents. These chemicals can damage the surface of quartz and wear its shine away permanently!
How We Make Quartz Worktops
If you have ever stepped back and ever thought about how quartz worktops are made? The production process is rather interesting. The raw quartz minerals are first mined and then ground down into different sized aggregates that are later fused with a resin compound that binds it all together. Once it is subjected to intense pressure and an intense heat process, it forms the beautiful quartz slabs that you see. Also during the manufacturing process colour pigments are introduced to the countertop, which give the man-made material a unique and beautiful aesthetic appeal that customers love!
Because quartz is one of the most durable minerals on earth, I can guarantee that your quartz worktops will last for a long time into the future, that is, if you take good care of them! As long as you purchase them from a reputable company and source like SLiKTop Worktops. This will ensure and be the determining factor on the length of time your quartz worktops will last and stand the test of time.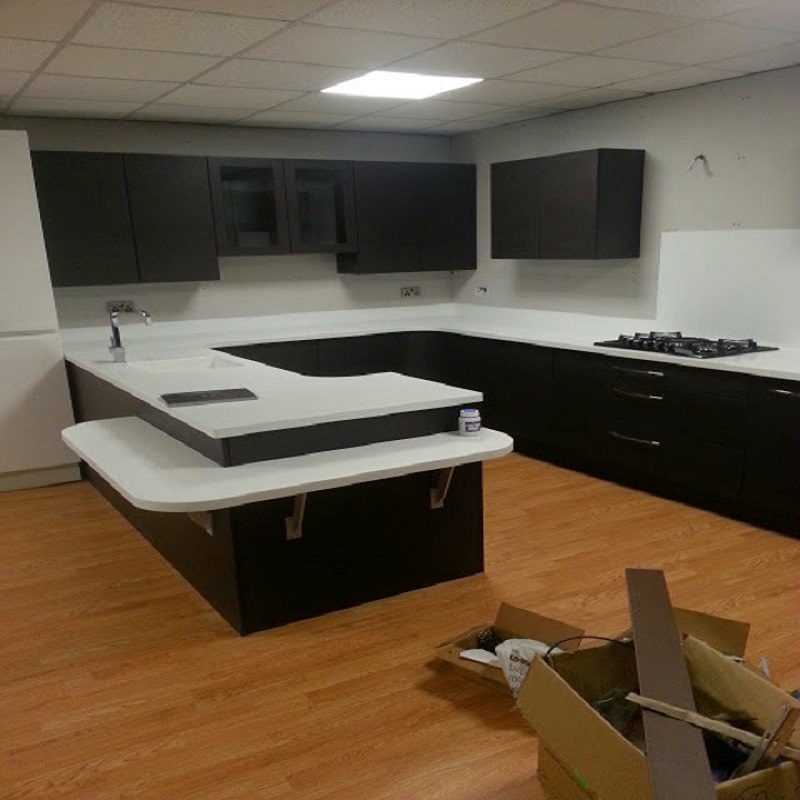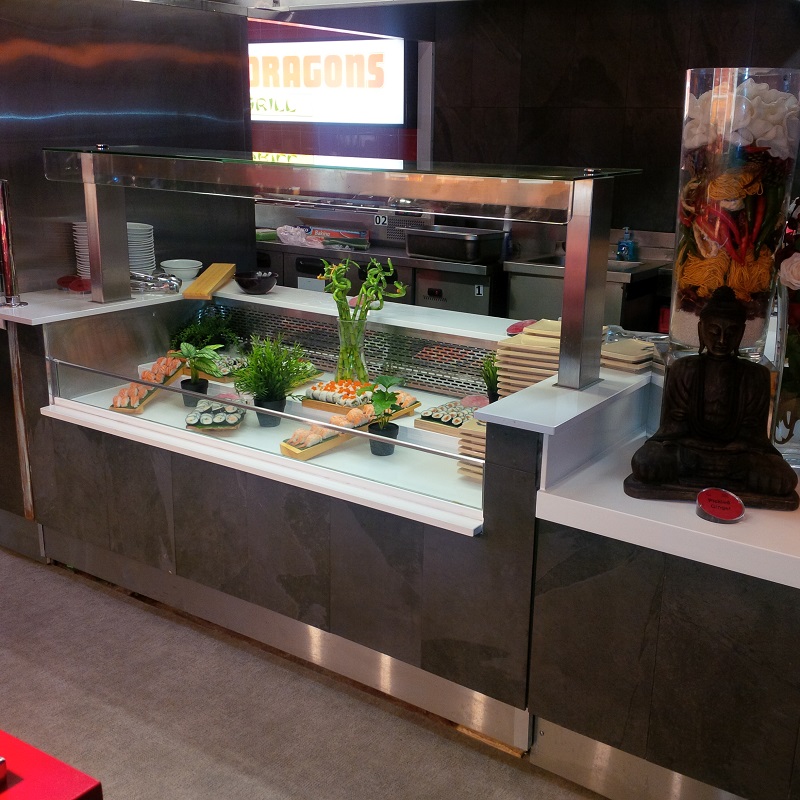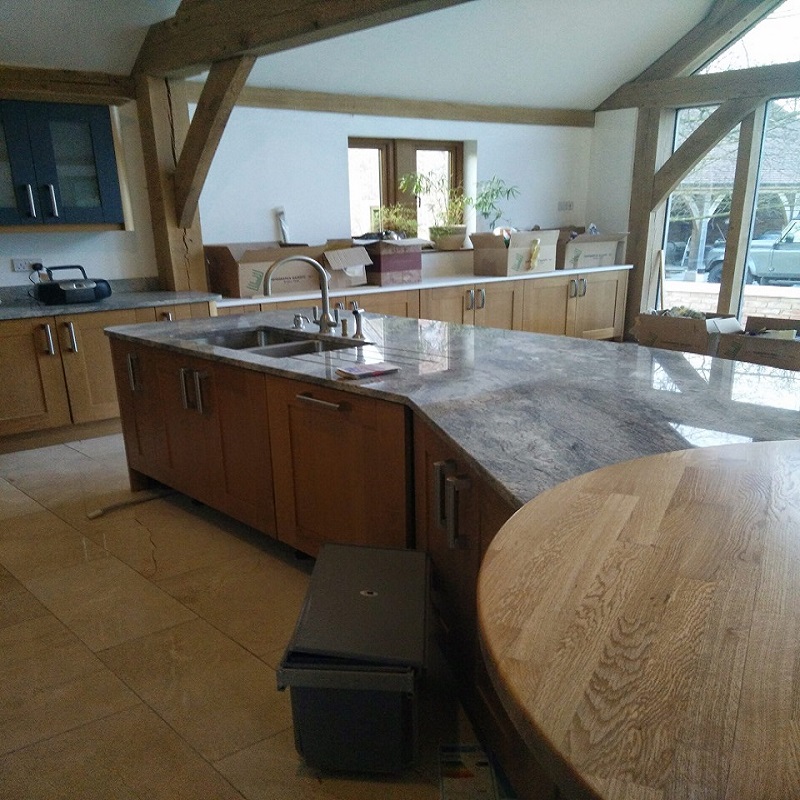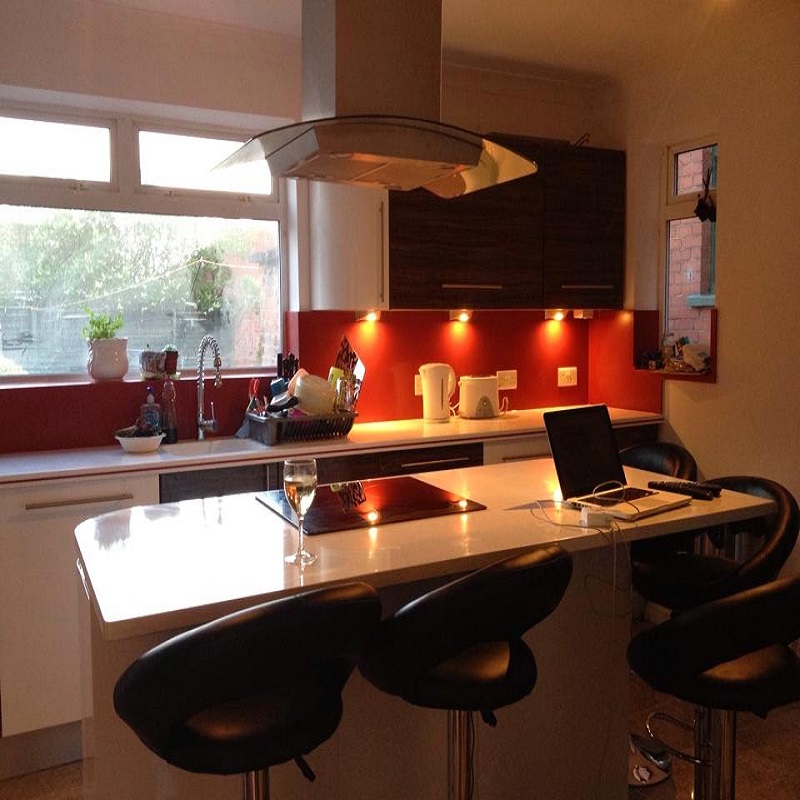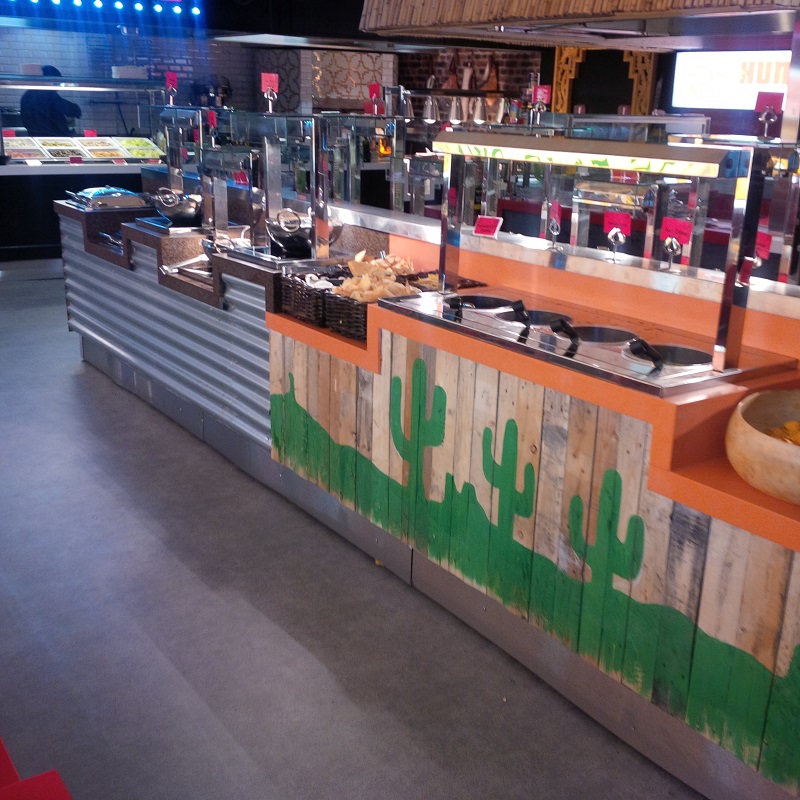 If you have ever stepped back and ever thought about how quartz worktops are made? The production process is rather interesting. The raw quartz minerals are first mined and then ground down into different sized aggregates that are later fused with a resin compound that binds it all together. Once it is subjected to intense pressure and an intense heat process, it forms the beautiful quartz slabs that you see. Also during the manufacturing process colour pigments are introduced to the countertop, which give the man-made material a unique and beautiful aesthetic appeal that customers love!

The visual appeal of your worktop is one of the most important aspects to consider. Because don't forget, you will be seeing it almost every day of the week! and if this investment is worth the money, then it should not fail to impress! After all, you are placing trust in us to deliver something special, and I assure you that is exactly what we do, deliver luxury, style and that cannot be replicated anywhere else! Our beautiful crafted quartz kitchen worktops will look outstanding in your home. We have never failed to give our customer a bespoke work surface in the colour they choose, so many selections, you will be overwhelmed. Call us now to book your FREE design and quotation consultation, and work with a company that really cares!

There are good points that make quartz worktops an environmentally friendly material to use as for your kitchen worktops and other surfaces. There are certain natural materials that produce gases. Quartz on the other hand, and thankfully is not one of these materials as it does not give out these chemical gases. This guarantees a better quality of air within your home environment.
With SLiKTop Worktops our main focus has always been structured around sustainability and preserving the planet's natural resources. All our quartz worktops are made using ingredients from recycled quarry waste and spoil. Our quartz worktops are 100% built to last. This quality and promise means that you will have no need to purchase a new surface for many years to come! Also our quartz products will benefit the earth as when it comes to the time of renewal, you can feel safe in the knowledge that they are totally recyclable.

To be fair quartz isn't the cheapest worktop option on the market today, but I assure you that you will get great value for your money! With our specially adapted bespoke designs, this allows our customer total control of the thickness of their worktops. There is no need to purchase a thick quartz slab if you don't require upgrading the feel to your kitchen. Our custom slimline quartz worktops are designed to be elegant and add a touch of luxury, and can look just as just as stunning as the thicker quartz work surfaces.
Quartz kitchen Worktop, a tool in it's own right! Useful Kitchen Tool
Think about it, your quartz kitchen work surface is your most used and useful kitchen tool you own! It's used daily for a multitude of jobs, such as baking, kneading, spreading, preparing food, chopping, and general use. I know they advise always to use a chopping board, but you could "If you wanted to) cut food up directly on a quartz work surface, as you would most probably damage the knife edge as opposed to the quartz surface. A quartz surface is a true multi-tool in your kitchen that you cannot be without, what's your surface made of?
Other Uses for Quartz Around The Home
Quartz is a versatile material that can be crafted into other various places around your home as well as your kitchen worktop. You could match other areas of your kitchen with splashbacks and tiles or even coordinate additional rooms like the bathroom for a coordinated look throughout all aspects of your home decorating plan.
Incorporating quartz throughout your home environment has some great advantages. Not only does it just add that little touch of luxury and style to your kitchen surfaces, but it's durable, clean and hygienic, and ecological-friendly qualities stand out amongst the other worktop materials on offer.
Whether it's food preparation, having a coffee or just sitting back enjoying your new kitchen space you have created in your home, quartz worktops will certainly add to the enjoyment factor, whatever you are doing!
If you want to talk to one of our kitchen worktop experts to discuss your requirements then do not hesitate in giving us a call. We can tailor a solution and help you by designing, supplying and installing the best Quartz Worktops in Wakefield….
We are SLiKTop Worktops – Call Now!
While there are many pros associated with using quartz in your home, there are also some cons as well:
Quartz isn't water-resistant – if you spill something on top, clean it up immediately without letting it sit.
Quartz is very heavy – you will need to hire a professional to install quartz worktops for this reason alone, because of the weight and how difficult it can be to lift them on your own.
The majority of people love the appearance of quartz, but others are not so sure. The good thing about quartz is the colours and designs are absolutely limitless, but it would be impossible to match and mimic the organic natural patterns of real stone products and materials, they are true one offs that cannot be replicated.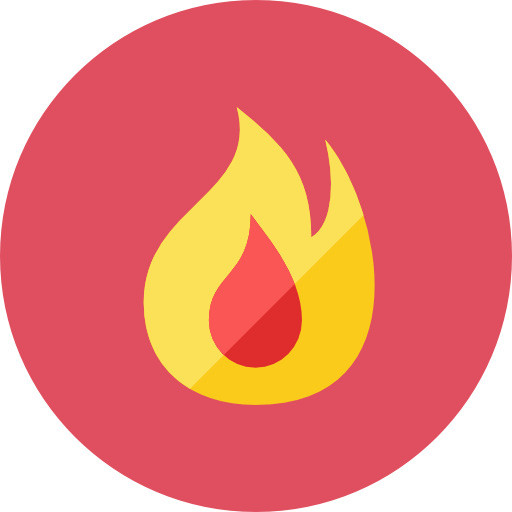 Susceptible to Heat Damage
Quartz itself is very heat resistant, but the resin and polymer compound fillers are not.
Exposure to hot cookware items could very well damage and melt the worktop resins, which in turn could cause permanent damage to your quartz kitchen worktops. Also any white clouds or spotted areas on the work surface can be identified as heat damage.
The exact threshold of quartz worktops all depends on the quality of your manufacturer, as all quartz materials are not made the same!. To be safe, without problems, always use a trivet or some kind of protection pad down prior to laying down any hot items on a quartz surface first.
So, if heat damage to your worktop is a major concern for you and your family, you could shift and have a rethink as you might want to select granite as your main option. This is because granite is indestructible when virtually heat-resistant, you can lay any hot item, straight onto the robust surface and it will not cause any damage or lasting mark, all the way to 1200 degrees Fahrenheit.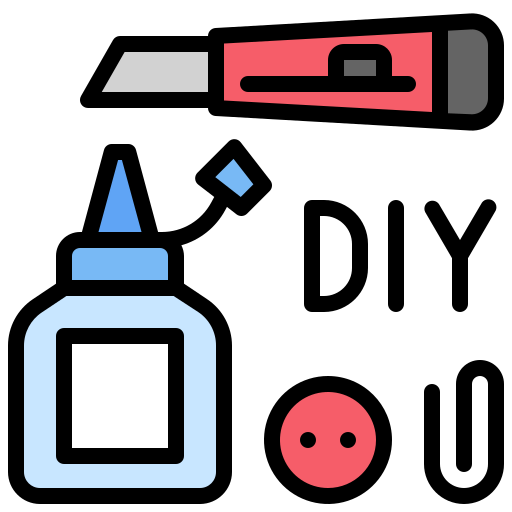 Installation Is not easy, not a D.I.Y job!
If you are thinking about Installing your own quartz worktops, then please reconsider, as I assure you it's not a usual DIY job!. A skilled professional is required to measure correctly, level it out properly, and prepare to secure the quartz securely to your kitchen cabinets or island set-up.
Quartz worktops can cause difficulty to install because of their pure weight, as they are a very heavy dense weight to move around, especially alone. Checks must be made beforehand to confirm that the existing kitchen carcass or cabinets will be robust enough to take the new quartz slab that will be introduced. Last thing, positioning is an important factor if the new worktops will look good, the seams must come together in harmony to avoid any clash of patterns and colours. Sometimes this can be a most difficult task. Our Installation experts are very knowledgeable in this process, so don't worry too much about this.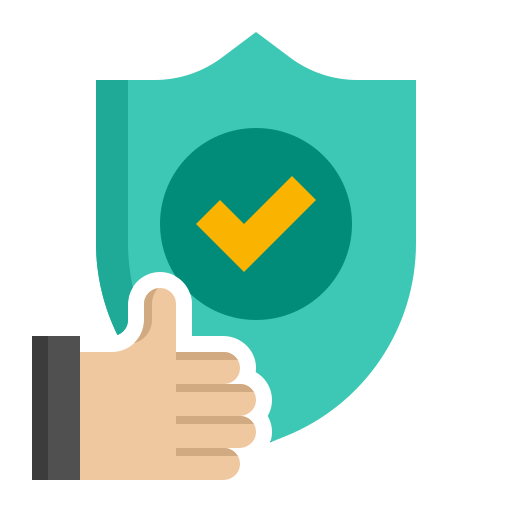 Are Quartz Worktops Worth It?
Quartz countertops are the best choice for those who want a durable surface that has limited maintenance. They also have many different designs and colors, making them an upscale addition to your home's design scheme with minimal effort on behalf of homeowners because there is no need to paint or stain it! In my opinion these benefits outweigh all other negatives such as price- which can be expensive at first but becomes more affordable over time-, lack Lustre finish (natural stones look dull) if you don't care about this issue then quartz will serve its purpose just fine without any issues whatsoever; heat damage resistances etc
Frequently asked questions
WHAT ARE THE DIFFERENT BRANDS PRODUCING QUARTZ?
Many companies are manufacturing this luxury product, but some of our favourites include Silestone, Neolith and Marazzi, so take your pick!
ARE QUARTZ WORKTOPS SEAMLESS?
With regards to seamless options, there isn't just one company offering them as standard because all these slabs come with their qualifications. For Artscut Bianco Stelline, Dekton Aura and Sensa granite by Cosentino – Ice Blue, the answer is a resounding yes.
CAN I USE MY EXISTING SINK WITH QUARTZ WORKTOPS?
The simple answer to this question would be no, as quartz worktops tend to require specific types of sinks which can support their weight without any problem at all! However, if you really must have your existing kitchen or bathroom sink fitted into the quartz worktop, then it will depend on how heavy-duty that particular piece of equipment is. For example, Silestone has some great options for finding compatible fittings. However, these are directly from them, so double check before buying anything online.
Schedule An Appointment
Or Get an Instant Quote
Visit Us
Wakefield, United Kingdom
Message Us
hello@kitchenworktopswakefield.co.uk